KliServ2 is the current server-management system around the klimabox.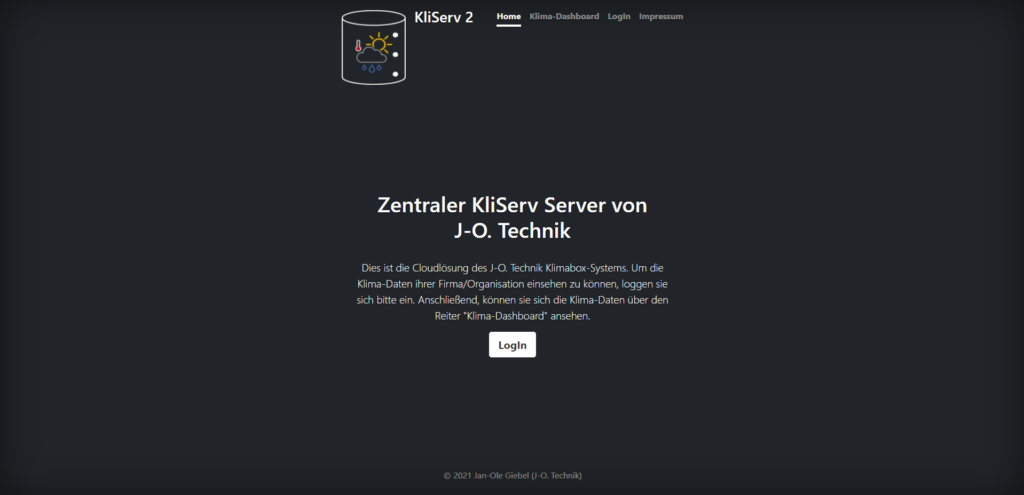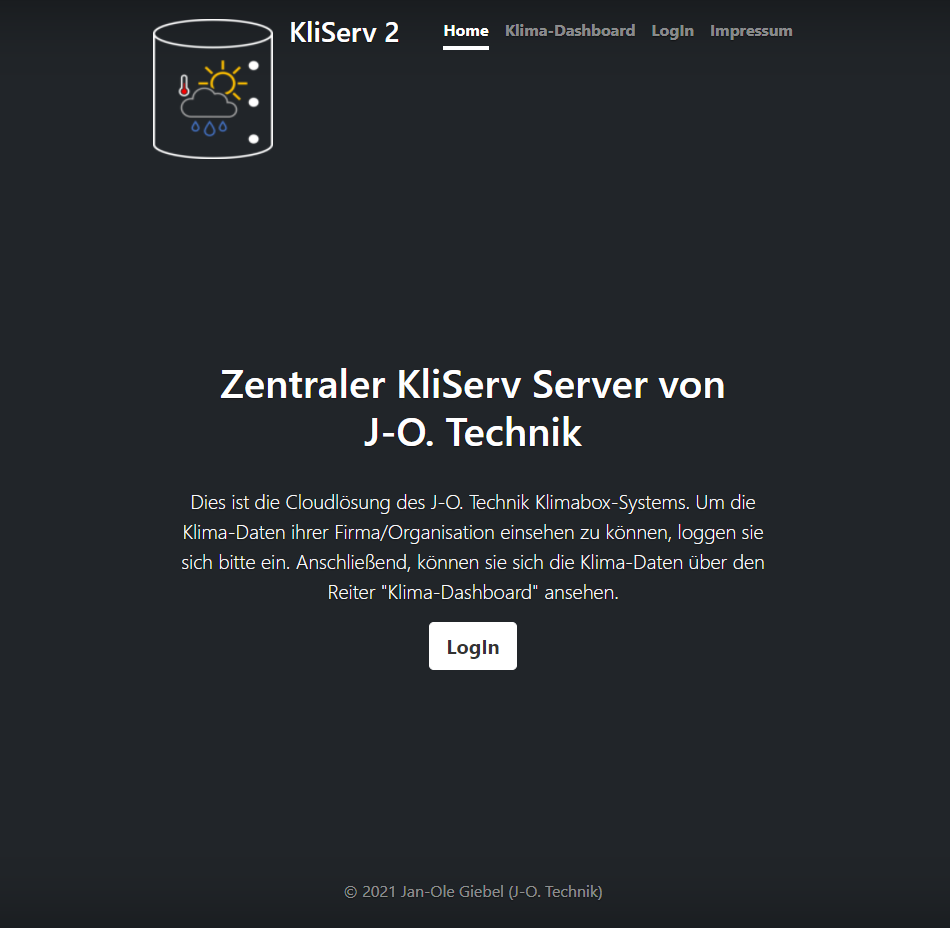 J-O. Technik Enterprise IoT-Systems
My name is Jan-Ole Giebel. I'm 16 jears old and I'm developing an IoT-System since the 8. grade.
This system is founding the fundamentals for a universal solution to succeed energy efficiency and enviromental monitoring.
When you are interested an want to learn more about the Klimabox-system use the contact form below.